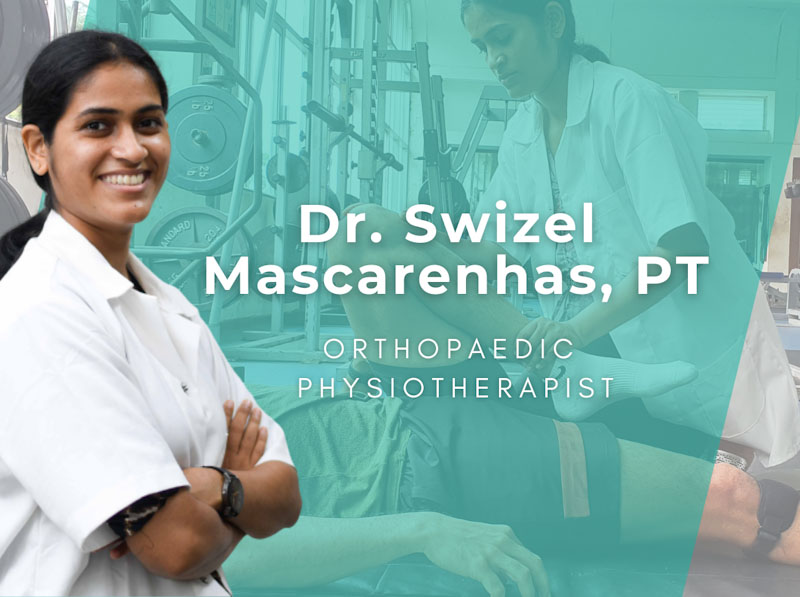 Dr. Swizel Mascarenhas, Orthopaedic Physiotherapist
Dr. Swizel Mascarenhas, Orthopaedic Physiotherapist
Dr. Swizel Mascarenhas, Orthopaedic Physiotherapist

Profession: Physiotherapist

Specialities: Orthopaedics, Post-Surgical cases

Clinic: Chowgule College, Margao

Areas of service: Margao and surrounding areas, Cuncolim and surrounding areas

Certifications:
Hands-on-workshop organized by KSS society in association with University of Manitoba on Novel technology-based rehabilitation techniques for children with upper extremity impairment
Cupping
Matrix Rhythm Therapy
Before joining the Physiotherapeautics team at our 
Chowgule Clinic 
in Margao, Swizel worked at the 
Victor Hospital
, Goa, for a year treating patients, helping them to improve their quality of life.  She stands out with her young spirit, always seeking to learn new skills and is very enthusiastic about getting her patients back on track. Swizel shows great sensitivity towards injured patients and has a very patient-centred approach in general.
Her special interests are post-surgical shoulder rehab, low back pain and post ACL reconstruction cases.